DIY Outdoor Kitchen with Grill Island: Step-by-Step Guide
Quicklinks:
Have you ever wished you had your own outdoor island bar and grill where you could hang out with your friends? Let's make the most of your outdoor living space.
One of the most popular projects in the booming home remodeling and renovating industry is the Outdoor Kitchen. The best outdoor kitchens are just as functional as an indoor kitchen, as inviting as your living room, and as excellent as an entertainment room.
Building a backyard kitchen is not as easy as it looks. But if you plan it thoroughly, whether you're gathering a family BBQ or hosting a lavish outdoor dinner party, your outdoor kitchen ideas will absolutely be fulfilled.
If you're considering building an outdoor kitchen, then let this be your guide.
What is a Grill Island?
Grill Islands or outdoor grilling islands provide a convenient food prep station. Although they are usually found next to full-sized outdoor kitchens, grill islands can be used on their own.
Outdoor kitchen grill islands are a great way to add space, extra cooking surface, storage, and seating to outdoor spaces in your home such as the backyard, patio, or deck.
You can also add extras like an outdoor refrigerator, island outdoor grill with sink, and an outdoor bar island with stylish seating. It's also an easy way to set up an outdoor island table, invite friends over, or just make dinner even more of an event.
You're probably asking yourself, "How to build an outdoor grill island?" – Well, if you got the skills, the tools, and a few helping hands, you can make an island grill. Below is the step-by-step guide that will make even the most overwhelming projects simple.
Step 1: DIY BBQ Island Planning Process
Before showing you how to build a BBQ island, let's start with a plan. Planning out your dream outdoor kitchen can seem like a daunting task. Let's keep everything simple.
If you want a beautiful and practical outdoor kitchen, this guide is for you. 
Space and Location of BBQ Islands
Your outdoor living space will be the first thing you need to worry about. After all, the size of your outdoor space will determine the size of the island grill.
Do you have a vacant lot that would be perfect for a beautiful outdoor kitchen? Do you already have a patio or backyard? Or do you need to set up one? 
One solution is to build your backyard island kitchen in an existing location. This includes using a space that is already available rather than letting it go unused or not having a better location to place it.
Do you prefer your outdoor grill kitchen near or far from your house? There are 2 types of outdoor island kitchens: Perimeter and Satellite.
Perimeter Outdoor Kitchen

 

- located near or against your home's wall.
Satellite Outdoor Kitchen

 

- located far from the house.
You should take a lot of things into account when you plan outdoor kitchen islands. Especially if you want an outdoor kitchen and grill island to be easy to access, space and location are very important. Next are utility lines...
Utility Lines
Depending on your choice of outdoor kitchen appliances, outdoor grill designs, and BBQ island designs and layout, make sure lines such as water, electricity, and gas lines are easily accessible. Usually, the outdoor kitchen gets its power, water, and gas lines from the house.
Do you plan to build an outdoor kitchen with sink? Check if a water line is installed in that area. If you prefer a natural gas outdoor kitchen or want natural gas grill islands, be sure to check if you have access to natural gas lines.
You will want BBQ grills outlets if your outdoor BBQ grills are electric. For your kitchen lights and other electrically powered appliances, you will also require electrical outlets.
Grill and Outdoor Appliances
Aside from the built-in BBQ island grill, do you want to include any other appliances?
Homeowners are increasingly installing specialized equipment to their modern outdoor kitchen island, such as BBQ island drawers, island fridges, BBQ island with smokers, BBQ island doors, outdoor kitchen with freestanding grills, outdoor island vent hoods, and other portable grill islands.
Even though they are not necessary, they make outdoor cooking more fun!
Additionally, you should choose stainless steel appliances that can withstand the weather – from scorching hot summers to freezing cold winters. It's wise to have a stainless steel outdoor kitchen island, which works well for all weather conditions.
Best Outdoor Kitchen Appliances and Best Outdoor Kitchen Components
1. Grills
At the heart of every BBQ island is, of course, the grill itself. This is where the magic happens, where sizzling steaks, juicy burgers, and perfectly charred vegetables come to life.
Choose a quality grill from top brands that are tailored to your preferences and cooking techniques. Whether you lean towards a sleek electric grill, gas grill with a propane tank, embrace the timeless charm of a charcoal grill, or opt for the versatility of a hybrid model, the choices are as diverse as your culinary aspirations.
Featured: American Made Grills AMG Muscle 54" Hybrid Freestanding Gas Grill
2. Grills Parts and Accessories
Depending on your preferences and cooking style, you can further customize it with additional features such as a smoker, pizza oven, or even a built-in cocktail station to enhance your cooking experience! The possibilities are endless when it comes to creating your dream entertainment space.
3. Outdoor Refrigeration & Refreshment Centers
Don't forget to complete your cold station. A dedicated outdoor refrigerator, beverage & refreshment centers, kegerators, and ice makers in your BBQ island is a game-changer. It keeps your ingredients fresh, and your beverages chilled, and allows you to conveniently store marinated meats or other perishables.
You might want to visit our sister store Wine Coolers Empire for premium quality wine coolers, beverage centers, and even wine cellar cooling units.
No more trips back to the indoor fridge – everything you need is just a few steps away!
A sink may seem like a small detail, but it's a valuable addition. It simplifies the cleanup process, allowing you to wash your hands, rinse off utensils, or clean ingredients without leaving your cooking haven.
4. Outdoor Heating
Extend your BBQ season by keeping your outdoor kitchen warm, cozy, and inviting!
The addition of outdoor heaters provides warmth and comfort, allowing you to enjoy your outdoor space even on cooler evenings. For a touch of elegance and sophistication, consider including Outdoor Fireplaces as part of your ensemble.
Take your outdoor entertaining to the next level by incorporating a fire pit into your design. Fire Pits not only add a mesmerizing focal point but also provides warmth, light, and a gathering spot for friends and family.
5. Lighting
Don't overlook the importance of proper lighting for your BBQ island. After all, you want to be able to grill and entertain even after the sun sets. Install stylish and functional lighting fixtures from our sister store Chandelier Palace that illuminate the cooking area, making it easy to monitor your food and create a warm ambiance for your guests.
Determine Your Cooking Style
Gas, electric, or charcoal? Each has advantages and disadvantages of its own.
So, which style of cooking do you prefer? 
Decide on the Size
Now that you've chosen your grill type, what size should it have?
It always comes down to how many people you'll be cooking for on a regular basis. If you only have a few guests, choose a smaller one. And of course, the more guests you have, the bigger the grill or a big island BBQ you'll need.
Size isn't just a grill thing, too... You should also take other appliances' sizes into account. Do you need a large fridge or could a smaller one be enough? Do you need more outdoor kitchen island cabinets? Perhaps you may eliminate some it turns out that you don't really need so many.
Determine your Appliance Budget
The final deciding factor: Your budget.
How much are you willing to spend on this DIY Outdoor Kitchen project and appliances? Additionally, there are plenty of grill options available. How much money you are ready to spend will determine what is feasible for your project.
As you delve into the world of outdoor kitchens, you'll discover a plethora of options and choices to consider. From high-end grills and BBQ islands with cutting-edge features to more affordable alternatives that still deliver exceptional performance, the market caters to a wide range of budgets.
Featured: Fire Magic L-Shaped Reclaimed Wood French Barrel Oak Island System w/ Refrigerator Cut-out IL660-FOR-116BA
Tip: Keep an eye out for fantastic bargains and special offers. Flame Authority is often on sale and has exciting discounts and promotions happening, so make sure you stay tuned and don't miss out!
Additionally, keep in mind that your budget should not solely focus on the initial investment. Factor in ongoing maintenance, potential repairs, and any additional costs associated with the project. By considering the bigger picture, you can make a well-rounded financial plan that encompasses both immediate expenses and future considerations.
Ultimately, the key is to strike a balance between your vision for the perfect outdoor kitchen and the financial resources at your disposal. With careful planning, research, and a realistic approach to budgeting, you can create a remarkable DIY outdoor kitchen that fulfills your culinary dreams without breaking the bank.
Step 2: Materials Used for an Outdoor Kitchen
When choosing materials, it's important to keep in mind that an indoor kitchen is different from an outdoor kitchen – more exposed to extreme weather conditions. The materials are the foundation of outdoor barbecue islands.
Stainless steel or metal outdoor kitchen with islands are the most common since they are lightweight, versatile, and reasonably priced. The only downside is that over time, even though the majority of metal frames are corrosion resistant, moisture will eventually penetrate into the metal frame, particularly in places with frequent freeze/thaw cycles.
Ever thought of how to build a BBQ island with wood? Unfortunately, using wood is not something we recommend. Why? Because wood is extremely prone to damage.
Concrete is a material you might want to consider because it won't rust or corrode when exposed to moisture. You can finish it with stucco, veneer stone, or stacked stone.
After a brief overview of the materials, let's go over the different construction types...
Step 3: Different Construction Types for Outdoor Kitchens
The frame is the key to your success. The frame method will be used to build outdoor kitchens – if you get it designed correctly, you'll have no trouble attaining your BBQ island ideas and goals!
Wood Frame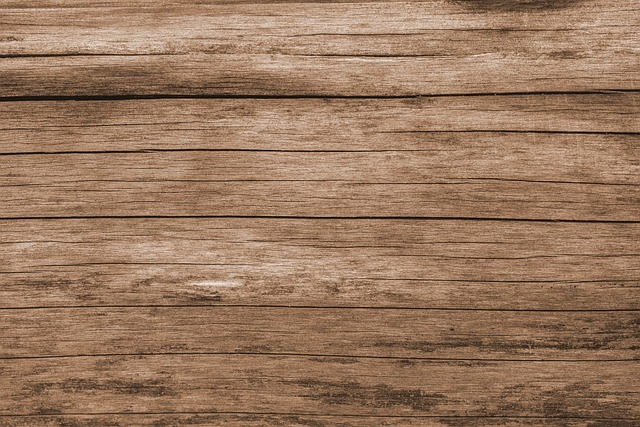 We don't really recommend using wood to build an outdoor kitchen as it won't last for years. Nevertheless, wood frame DIY outdoor kitchens are common because they're simple and affordable. However, they are susceptible to damage and not weather resistant. Also, you will need insulated jackets and grill liners for your cooking equipment if you're going for a wood frame.
Metal Frame
Construction with metal frames is basically the same as construction with wood frames. If you're building it from scratch, you'll be in charge of doing all the preparation work, locating all the supplies, and cutting the metal studs. You'll need a few special considerations and tools to complete the job. Overall, metal and wood frames are both often constructed similarly.
Concrete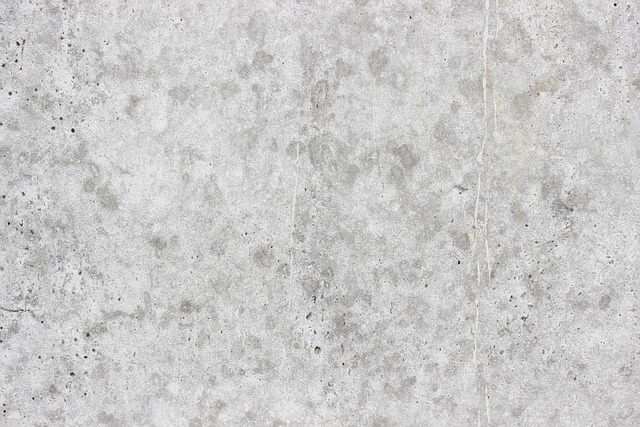 Concrete construction definitely needs the most skill. Only use this method if you are experienced. The art of masonry is a totally different thing. Without prior masonry experience, building a concrete outdoor kitchen is going to be challenging. Aside from that, metal and wood are lighter than concrete blocks. Your patio or deck's structural footings may therefore need to be taken into consideration.
RTF
Featured: Fire Magic Contemporary Pre-Fab Grill Island with Double Drawer Cut-out ID790-SMD-115BA
Ready-to-Finish or RTF systems are designed to make processes easier. This type of system is a fast and efficient method for DIY outdoor kitchens. RTF systems are partially assembled and have already been trimmed and are ready for installation. Some will also have pre-cut cement boards. Just install the appliances and utility lines and finish it out yourself with stucco, veneer, or any finish of your choice.
RTA
Featured: Fire Magic Silver Pine L-Shaped Reclaimed Wood Island System w/ Medium Pantry Cutout IL660-FOD(SPD)-116BA
Reading all these construction methods can be overwhelming as they need a lot of work and preparation, so we totally understand!
Luckily, you don't have to put yourself through all of this trouble thanks to pre-assembled grills island!
Ready-to-Assemble or RTA Outdoor Kitchen Island Kits are the easiest DIY outdoor kitchen method, which are pre-assembled grills that can be completed in a few hours. It's as easy as putting together a piece of furniture! No expert skills are required.
Featured: Mont Alpi 805 Black Stainless Steel Island with Fridge Cabinet
BBQ Grill Islands & Outdoor Kitchen Kits are like the outdoor kitchen package because these portable grill island kits have everything you need.
Brands play a crucial role in this decision-making process. A renowned manufacturer brings expertise to the table, offering a range of options to suit various budgets and culinary ambitions. Consider the prices, as they often reflect the quality and features. While assembled grills provide the convenience of ready-to-use setups, prefab options allow you to exercise your creativity and customize the island to your exact specifications.
Don't worry! These brands offer the best prefab backyard BBQ islands:
Step 4. Budget for DIY Outdoor Kitchen
Finally, the cost to build outdoor kitchen...
The resources you choose and the size of the outdoor BBQ islands will affect the total cost of your DIY Outdoor Kitchen project. If you're trying to keep costs down or stay within your budget, here's a tip: Make a list of your "needs" and "wants"
Just keep in mind that you should never compromise on the products and materials. Your outdoor kitchen won't last a lifetime if you use low-quality materials.
When the price starts to seem a bit high, you can slash off some of your "wants". By doing this, you can keep all the important elements without going over budget.

And that's it!
Step 5. Pros and Cons of DIY Outdoor Kitchens
An outdoor kitchen is a great way to make the most of your property. They are perfect for cooking meals, socializing with friends and love ones, and even entertaining. However, having a DIY outdoor kitchen has its pros and cons.
A DIY outdoor kitchen allows you to customize or personalize it in any way you want, but it can be expensive or costly. You may have the freedom and flexibility that comes when you create your own, but do you have enough space for it? Remember that an outdoor kitchen requires space and weather protection.
One of the best things about a DIY outdoor kitchen is that not only is it great for food prep work, but it also provides extra storage space for tools, cooking equipment, and accessories perfectly tailored to your needs.
Frequently Asked Questions
Can you build an outdoor kitchen yourself?
Yes, it is possible to build an outdoor kitchen yourself. With the right tools, materials, and knowledge, you can create a functional and customized outdoor kitchen to suit your needs and preferences.
What is the cheapest way to build an outdoor kitchen?
The cheapest way to build an outdoor kitchen is to utilize existing structures or repurpose materials. For example, using a patio or deck as the foundation and repurposing old cabinets or furniture can help reduce costs while still creating a functional outdoor space.
How much does it cost to build a outdoor kitchen?
The cost to build outdoor kitchen will depend on the size of the space, materials, and appliances to be used. An estimated cost to build outdoor kitchens ranges from $5,000 to $30,000.
How much is an Outdoor Kitchen Kit?
Costs for outdoor kitchen island kits or outdoor kitchen BBQ grill island kits range from $2000 to $10,000 or more.
Where to buy an island for kitchen?
You can buy island kitchen for sale, outdoor kitchens for sale, BBQ islands for sale, outdoor grill for sale, grill islands for sale from a trusted manufacturer and authorized dealer like Flame Authority.
Final Thoughts
Imagine the bliss of having your own grill island in your backyard, where you can gather with friends and savor delicious meals. Envision the joy of hosting dinner gatherings in your DIY outdoor kitchen, featuring a grilling island, sink, and refrigerator. There are no limitations to creating unforgettable experiences!
If you've contemplated the idea of constructing an outdoor kitchen with a grill island, hope this comprehensive guide is here to assist you every step of the way.
Unleash your creativity, explore various design ideas, and personalize your outdoor kitchen to reflect your unique style and preferences. With the guidance offered by this comprehensive resource, you'll be empowered to navigate the intricacies of construction, make informed decisions, and overcome any challenges that may arise along the way.
So, if you're ready to embark on the extraordinary adventure of constructing an outdoor kitchen with a magnificent grill island as its centerpiece, this guide is your steadfast companion, offering unwavering love, support and expert guidance. Let the journey begin, and let your outdoor kitchen dreams flourish!
Shop for Island BBQ Grill & Outdoor Grilling Island for Sale at Flame Authority!
👉🏻 SHOP FOR BBQ ISLAND GRILLS 👈🏻
Are you in search of the perfect grilling solution for your outdoor island? Look no further! Our pre-assembled grills for sale offer convenience, quality, and functionality that will exceed your expectations. With a variety of designs and color options, you can create a stunning barbecue island that reflects your style.
Explore top brands, compare prices, and find the best deals during our sale. Don't worry about complicated assembly—our prefab and pre-assembled grills and components are ready to use right out of the box.
Whether you prefer natural gas island grill or a propane grill island, we have the right grill for your needs. With our durable components, your grilling island will hold up against the elements. Say goodbye to overwhelming choices and make a confident decision with our expert guidance.
Order now and experience the joy of outdoor grilling on your own pre-assembled island!
Do you have any questions? Contact us or call our customer service representative at 1-800-923-4556 or email us at support@flameauthority.com to place your orders.
---